---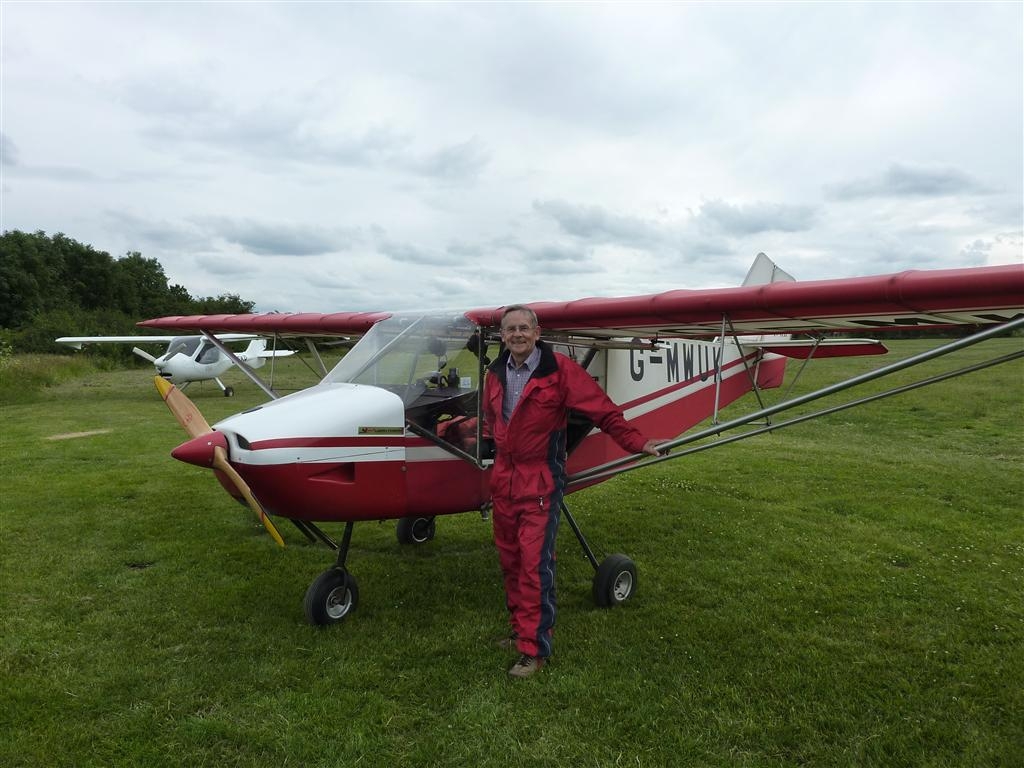 Simon Pollock at his Rans S6
Simon Pollock -
A Short History
Born in Hampstead, London in1946, I was brought up and educated in a number of different locations and schools as, together with my mother I followed my father around during his RAF career. Initially we lived in Rochester, Kent, then out to Singapore, then back to Rochester. In 1952 we went to Cyprus, then Lebanon, followed by 2 years in Aden (now Yemen), returning to the UK in 1955. In 1958 we moved to Cheltenham, where I completed primary, then secondary school, leaving in 1964.
I joined a local engineering company, Dowty, and completed a 5 year apprenticeship, followed by 2 years in full employment. In 1971, aged 25, I joined the RAF, probably because of my father's military association. I completed initial training at RAF Henlow and was then selected for the Fighter Control Branch.
Note: the Fighter Control (FC) Branch is that part of the RAF which looks after the air defence of the UK. Its responsibility is the monitoring of the UK air space and approaches for any unauthorised intrusion, and the control and direction of our air defence forces, fighters, ground and air radars, refuelling tankers, etc. to protect the UK from an airborne attack.
I served in the FC branch for 8 years; initial training was at RAF Bawdsey, then to operational stations Patrington, West Drayton, Boulmer and finally Buchan in NE Scotland up to 1980. At this time I elected to change Branch to Engineering. Following training at RAF Cranwell my first duty was at RAF Waddington; 1st Line servicing on No 44 Squadron operating the Vulcan B2. I was lucky to fly in the Vulcan to Goose Bay and then to Offutt, Omaha, SAC HQ in USA.
My next tour was to RAF Abingdon, on 3rd Line Servicing of the Jaguar aircraft. During this time, in 1984, we had an interesting interlude where I was involved with the complete overhaul and restoration of the BBMF Avro Lancaster (PA474). The task included dismantling the fuselage into 3 sections for detailed inspection, the first time this had been done to this aircraft - see picture. After 4 months of hard work the 'City of Lincoln' was ready to hand back to the aircrew of the BBMF - see picture. What a coincidence that I had worked on a similar aeroplane to the one my father had flown in 42 years before!

I left the RAF in 1987 and later joined the Airbus company based at Filton, Bristol. I worked here for 18 years, involved with in-service aircraft repairs and associated manuals. I was involved with all the Airbus variants, from the smallest, the A318 (68 tonnes, 130 seats) to the great A380 (569 tonnes, 550 seats). I retired in 2008. My interests continue to be all aspects of military and civil aviation, but particularly for the WW2 period.
I jointly own and fly a lightweight (microlight) aircraft, the Rans S6; this is a conventional 3-axis tricycle undercarriage 2 seater, powered by a 4 cylinder 4 stroke engine of 85 bhp - see picture. I am married, have 2 daughters aged 36 and 33, and live in Cheltenham, Gloucestershire.
February 2012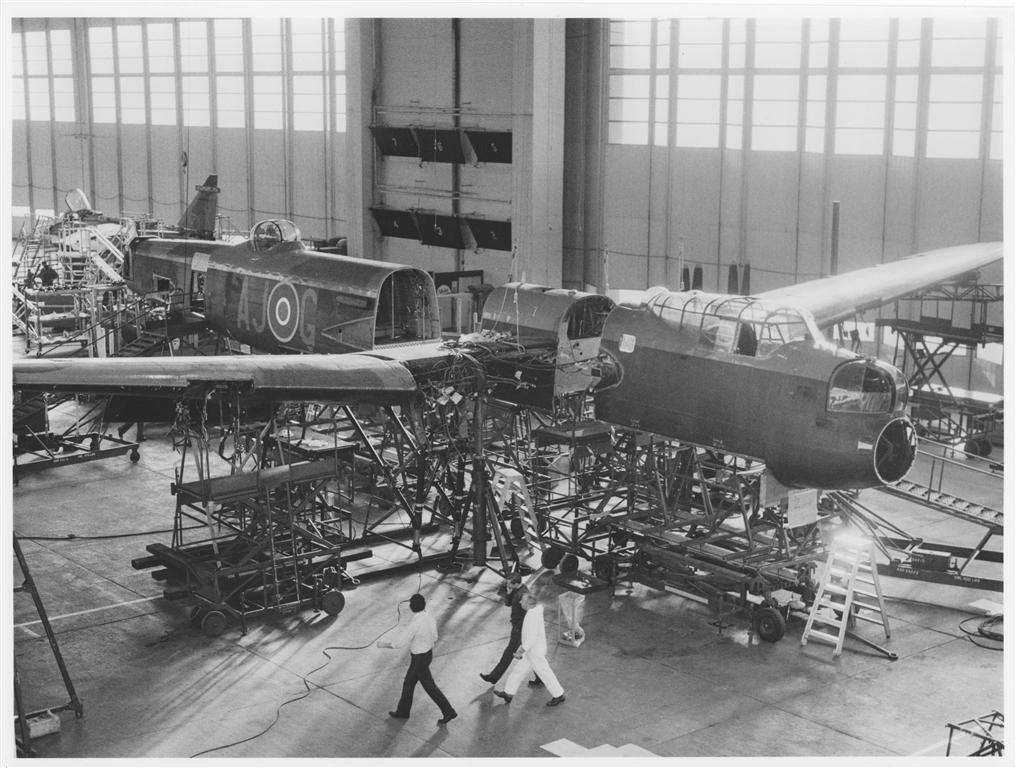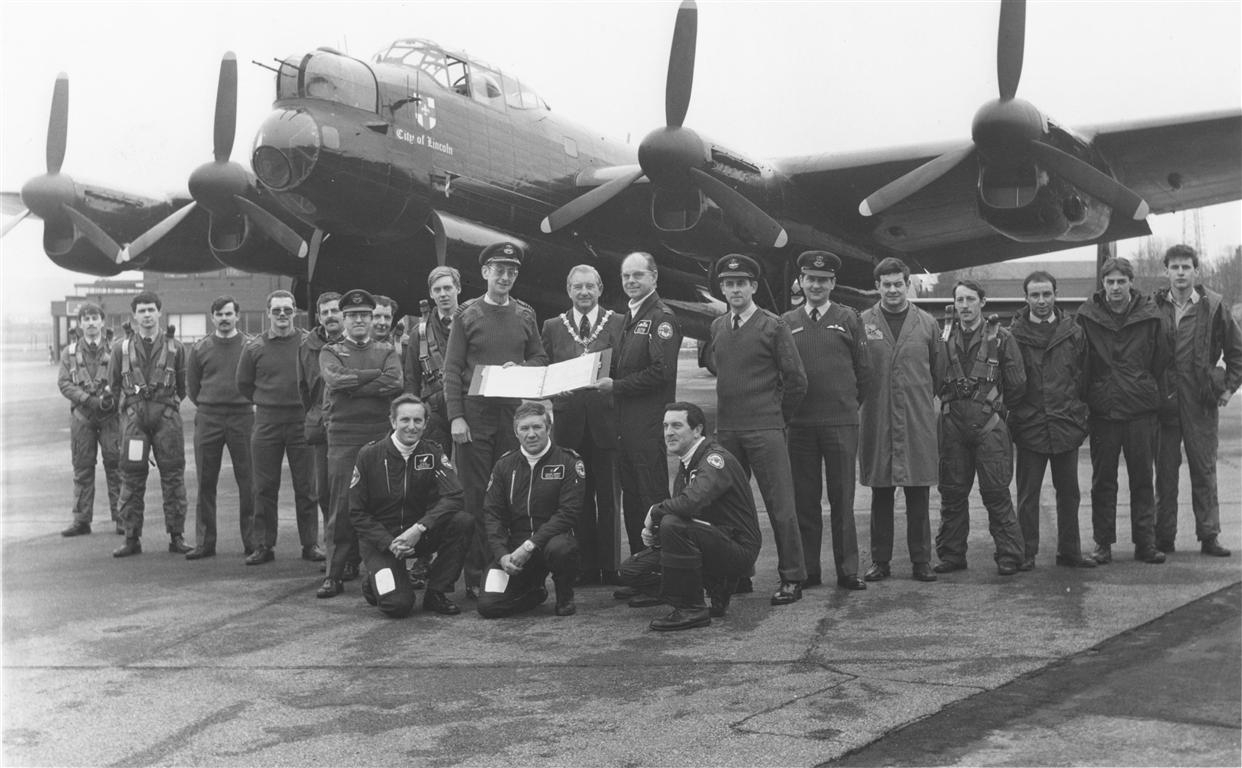 BBMF Lancaster handover.
Simon Pollock standing number 7 from the right
Jorgen Jorgensen